When I started to learn to play acoustic guitar there were so many songs that I wanted to learn but every time I went to learn one that I found on YouTube they ended up being more complicated than I had hoped. This was frustrating and off-putting at the same time.
I ended up trying to play one song, realizing it was too hard and moving on to the next one and then rinsed and repeated this until eventually, I found something that worked. Often this would end up being songs that I never really wanted to learn in the first place but were simple enough.
All I wanted were some simple acoustic guitar songs that I liked and that I could follow along with and sounded a bit like the original. So, to help you avoid feeling like I did I have put together a list of 10 simple acoustic songs for beginners.
There aren't just chord songs in this list though, there are riffs, songs with one finger, solos, power chord songs, fingerpicking songs and a good spread of new and old songs that are all simple and aimed at the beginner.
In actual fact, there is way more than 10! some of the individual recommendations below have 10 each! so you can learn an absolute stack of great and simple acoustic guitar songs just by learning a few chords or notes!
Oh, and if you want to know some simple acoustic guitar tips to help you make the most of your learning and make your guitar super easy to play then check out my article here, 12 Beginner Acoustic Guitar Tips To Sky Rocket Your Success and Keep You Motivated.
While you are at it, it would be great to have you along on my guitar journey, I started last year as an older adult and I record all my progress on my YouTube channel. At the time of writing this, I am 7 months in, here is a recent video.
So if you like the video, please hit the subscribe button, like button and the notification bell. It will really help my channel grow and hopefully, I can help inspire you and other's learning as an adult.
The song that I learned in the video, Blackbird by The Beatles, was one of the most complex I had learned to date but don't worry the songs below are nowhere near as difficult. In fact, they are super easy which is exactly what you need when first learning.
So let's get into it, there are some fantastic songs here and hopefully, I cover enough tastes to suit you all. If you have any other suggestions it would be great to hear them in the comments below.
In the meantime, enjoy the songs below, there is plenty to get in to and the first ones are super, super easy. Happy learning!
The Easiest Guitar Song In the World – Two Chords!
Lee John Blackmore claims this to be the easiest guitar song in the world. It is a simplified version of the song Horse With No Name by America and it has two chords.
He also walks you through those two chords, showing the finger position, and how to strum effectively. A great first song to learn.
Easiest Finger Picking Song in the World? One Chord!
This next song from Good Guitarist has one chord! Wait what, one chord? Yep! this is super easy and not only that there is a little fingerpicking, so you get to learn a new style!
10 Easy Acoustic Guitar Songs Without Chords
I have learned some great songs from Lee John Blackmore which is why you will see him appear multiple times in this list.
This video below is part of a 4 part series in which Lee teaches songs that don't have chords. These are super simple and can be quick to pick up once you get into it. Also below I have provided the TABS which he makes available.
Metallica – Enter Sandman


The Rolling Stones – Satisfaction


Green Day – American Idiot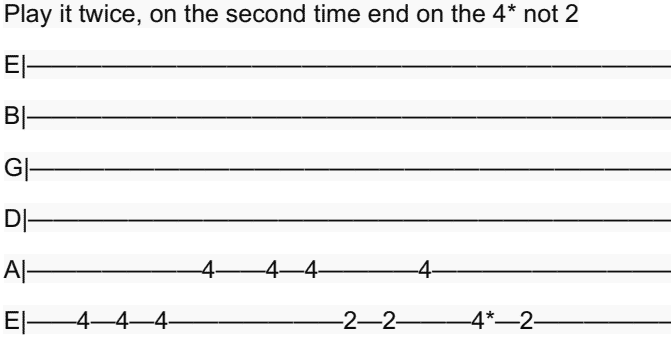 Queen- Another One Bites The Dust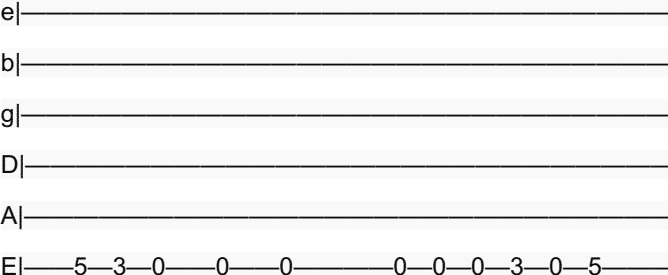 Red Hot Chili Peppers- Suck My Kiss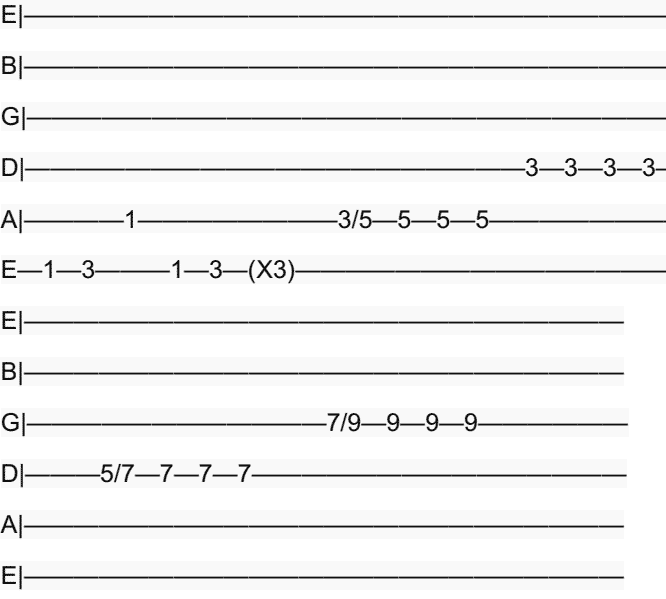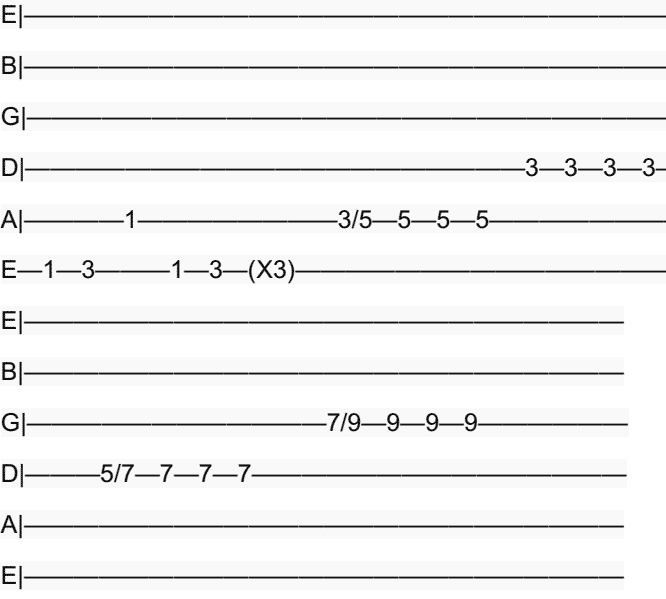 Rainbow- Since You Been Gone


Nirvana- Come As You Are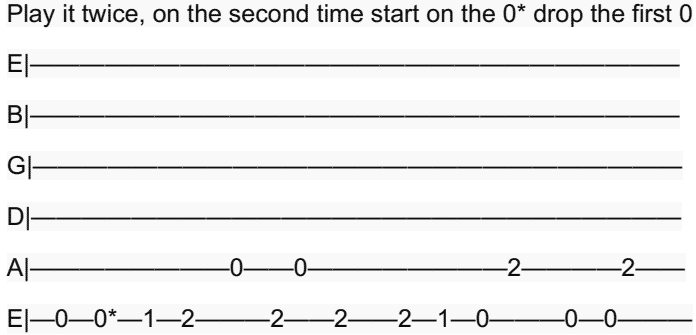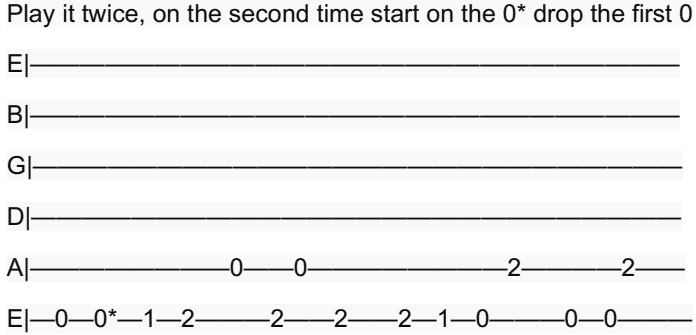 Aerosmith- Walk This Way


Linkin Park- One Step Closer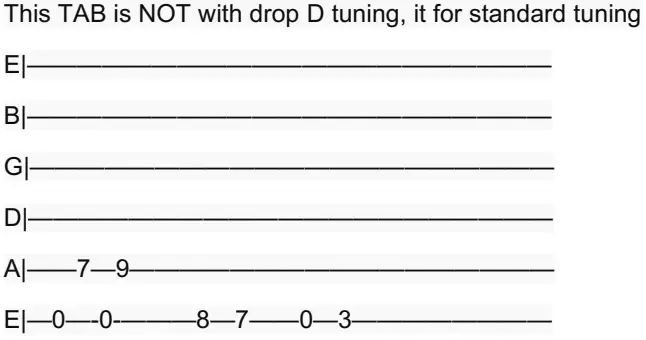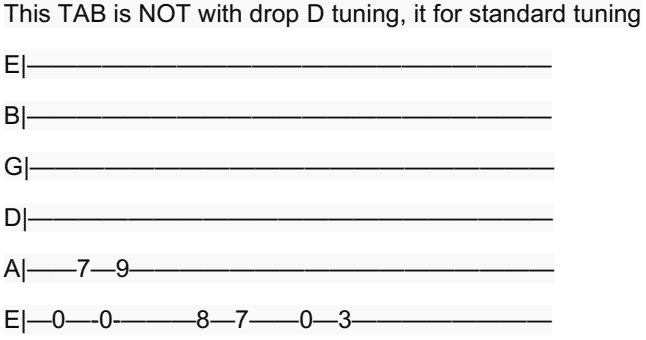 Black Sabbath- Iron Man

Easy Jimi Hendrix Song
As we all know Jimi Hendrix has staked his claim in rock history as a guitar god. There is much to learn from him and this won't be learned in an afternoon but maybe you can learn a simplified version of Hey Joe?
This is one of the first songs that I learned to play from the online teacher who has guided me for the first 5 months of my beginner guitar journey (click here to see my progress), that is the one and only Justin Guitar or Justin Sandercoe (real name).
The chords are shown below the video.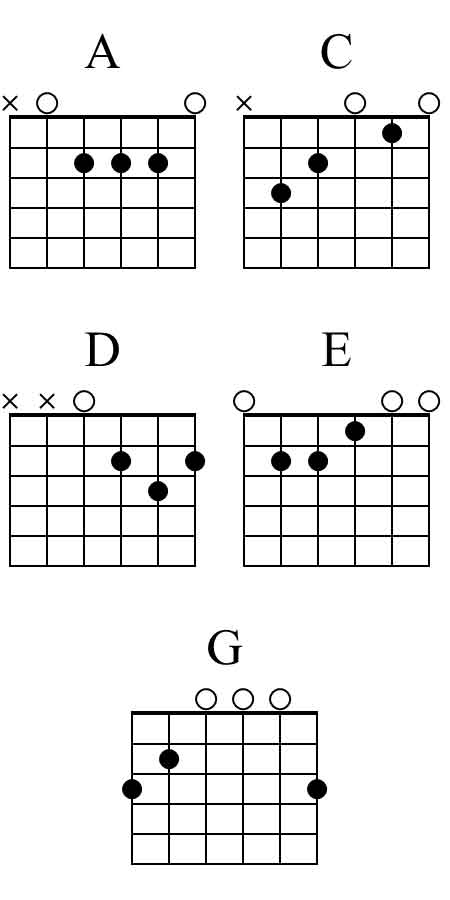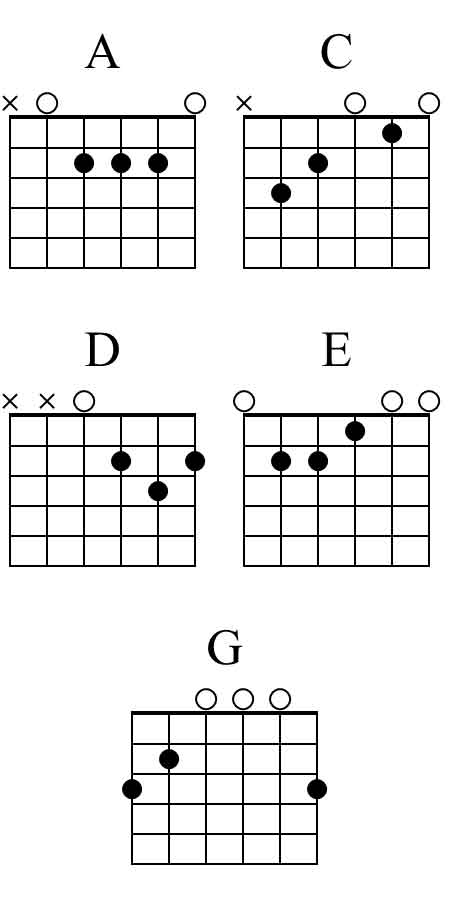 10 Classic Riffs with Only One Finger!
What about some more one-finger magic? ahem.
Check out these 10 classic riffs, there is one double up here with Enter Sandman showing in Lee's video at number 3, but you will forgive me for that right?
Right? These are awesome…
Knocking on Heaven's Door – Bob Dylan
A classic by Bob Dylan and a super easy one to learn and this time from the legend that is Marty Music, 'Heeey What's up you guys?'
Your First Power Chord Song on Acoustic Guitar
Nirvana was a huge influence on me, Nevermind was one of the first albums I bought and Smells Like Teen Spirit is truly an anthem that brings back great memories.
Learn how to play it on acoustic from Lee below and add to your repertoire.
Perfect – Ed Sheeran – Easy Song With TAB's
You will need a capo for this one and if you don't have one, this is the one to get and if you want to know why then read my article here about the best Capo Under $20.
Once you have a capo you can begin to crush many hearts by learning this beautiful Ed Sheeran song.
Easy Pop Songs From 2019 – 5 of them! With TAB's!
We don't all want to learn classic rock songs, some us want some up to date pop music. Something a little new, fresh or just different.
If that's you then this may suit.
The Most Popular Acoustic Guitar Song in the World
So I literally googled this and the first song in the list was this, so I tried to find a super easy breakdown of it.
This is what I came up with. It is not the easiest on the list but If you have worked through the others then you will be ready!
That is it for now.
Do you have some cool suggestions? Let me know in the comments below.
I particularly like ones that cover different styles and are bit 'unusual' as I get sick of the same songs being provided for beginners.