I have the joyous privilege of being a musician and a father. Having been a professional guitarist since 2003 teaching countless kids how to play guitar, I always knew I wanted to someday teach my kids about music. Now that I have two kids, that desire is even stronger, especially since they love listening to music and hanging out with me when I play at home.
Before we even had our first child, my wife and I were in agreement that we would homeschool and we planned to arrange our lifestyle in order to accommodate that endeavor. Even though I plan to do the lion's share of teaching for our children's musical education, I have still been looking at third party options since I work full-time and my wife does not know how to play guitar.
There are so many options for online guitar lessons including YouTube. The problem with YouTube is anyone can make a YouTube channel for guitar lessons and call themselves an expert. Unless you are ready to do some hardcore vetting and have the musical know-how to determine someone's credentials, YouTube is not recommended as your kids' lesson platform.
Along with a good online program, I still recommend the use of books in conjunction with video or live guitar lessons. You may find that some of these online courses will come with recommended literature. I will also include a list of my own here at the end.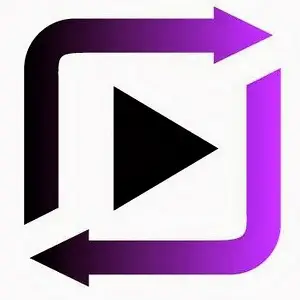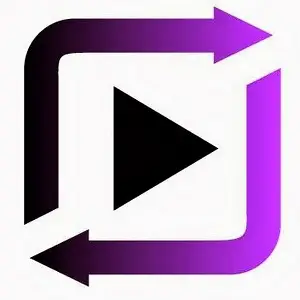 Cost: $105 for 3 months; $180 for 6 months; $279 for 12 months
Check their website as they have discounts happening all the time.
Pros:
Big-name teachers like Paul Gilbert and Martin Taylor
Very structured
A broad range of styles and instruments
Video exchange feature for instructor feedback
Cons:
No full song tutorials
The website is not as slick or intuitive as others
As a teacher and a homeschooling parent, I really like the structured format of ArtistWorks. I'm also a huge Paul Gilbert fan, so I have some bias right away! Seriously though, Paul Gilbert is not only one of the best players to ever lay hands on the guitar, he is also a phenomenal teacher. His videos are everywhere on YouTube, so check him out to see how you like his teaching style. He's hard to beat.
A very cool feature of ArtistWorks is the video exchange (VE) library. Students can upload videos of what they are working on directly to the website either via the app or on a computer. In a day or two, they will receive feedback from their instructor. The videos along with the responses are added to the library for students to learn from each other.
The community element is very active. Other than the video exchange feature, there is also a regular blog, forums, and a Facebook group. These features really make this a wonderful option for homeschoolers because it really has that interconnectedness which is hugely beneficial for learning.
The website may not be as slick or intuitive as some of the others, but that's really a cosmetic issue and nothing more. It may feel a little clunky, but it's still pretty easy to navigate around and access all the features.
Unlike many other video-format lesson platforms, there are no full song tutorials nor is there a vast song library. In order to apply many of the techniques and theory concepts taught here, you will need to supplement with another source for learning songs. With the quality of the instruction on this site, that shouldn't take too much effort; a book here, a YouTube video there and you should be in good shape.
---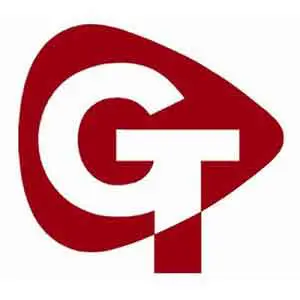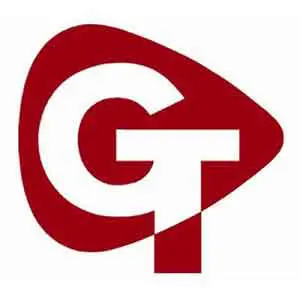 Cost: $19.99/month or $179.99/year. Optional: $40-$60 for private lessons
14 Day Free Trial Membership (just remember to cancel before the end of the period if you do not intend to continue)
Pros:  
Over 11,000 lessons in the library and $1000+ songs
Structured "Core" beginner curriculum  
New content every week
Lots of tools including an active forum and private lessons
Cons:
Limited to six-stringed guitar; no bass or ukulele
Private lessons are quite a bit extra
GuitarTricks is the internet's oldest guitar lesson platform. Having been around since 1998, that's not much younger than the internet itself. After 22+ years, they have really built up an extensive library of lessons and songs. However, they have managed to keep it from being overwhelming for newcomers.
The "Core Learning System" is going to be the best place to start with your kids. It is a structured path that takes them through the very basics. Beyond that, lessons are organized by difficulty with lessons on how to practice effectively, basic music theory for guitar, and how to care for and maintain the instrument. They don't cut corners when it comes to newbies.
A fairly unique feature for a subscription-based guitar lesson website is the ability to book one-on-one lessons. Typically, a video library like GuitarTricks only offers pre-recorded lessons, but here you can spend a little extra to get some Skype time with an instructor you can interact with.
The private lessons cost $40/half hour or $60/hour which is not a bad price. In fact, that is the typical rate of a good quality teacher. I only have it listed as a con because it seems to me it should be a little cheaper for paying subscribers, especially if you have signed up for a full year.
For the price of the private lessons on the website, you can find a good local instructor for the same price or maybe a little less depending on your market. The incentive of going with GuitarTricks would be the convenience of it being with the same organization and not needing to do any additional vetting of another instructor for your children.
GuitarTricks.com has free limited access for you to check out, or you can sign up for a 60-day trial with full access. A two-month trial is pretty generous, so if this sounds like it would be a good option for your homeschoolers, give it a whirl. After that, you can go month-to-month at $20/month or do an annual subscription at $180 to save some money.
---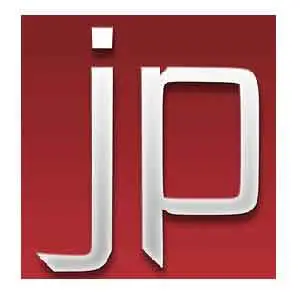 Cost: $19.95/month; $49.95/quarter; $159.95/year
Pros:
Live weekly workshops
Great for beginner and advanced students
TONS of content
Cons:
Not as diverse in the way of genres
Some featured artists are not actually in the song list
JamPlay does one thing better than just about anybody which is getting a big lineup of famous guitarists to teach on their site. Phil Keaggy, Don Ross, Tosin Abasi, Tony McAlpine, Mike Keneally, and Mark Kroos just to name a few.
Iconic bands are pretty well represented with guitarists from Collective Soul, Guns-n-Roses, Pantera, Megadeth, and Atreyu being just a few of the artists in the library. While there are other artists from different genres including some fingerstyle, folk, and jazz, the vast majority of the instructors will be rockers. If that's the direction your homeschooler is leaning, then you struck gold here. 
For a more diverse education, you will need to make sure you are actively engaged and intentionally organize the lessons for your child so get they get a more multi-dimensional guitar education. Gone unguided, your student is likely to be a little heavy in one or two styles rather than a sampling of many others. 
Using myself as an example, I don't mind that. My boys are already following in their father's footsteps of rock and roll! However, I would probably keep them away from the videos by GWAR's guitar player. I still have to be a parent here!
The site has content galore with mobile apps and all sorts of student tools and resources. There are toolkits that are included with the annual all-access pass which are packages of lessons and resources for students interested in particular paths. Toolkits are available for acoustic, electric, and music theory. There are also a few genre-specific toolkits for blues, country, and Americana.
---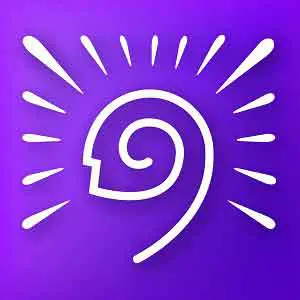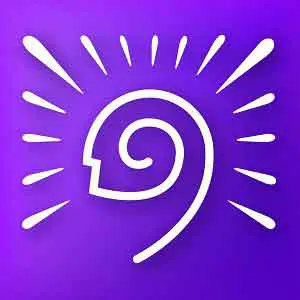 Cost: $30/month; $149/year; $1,999/life  **at time of writing** (20% off)  (Pricing seems to change with some frequency)
Pros:
HUGE library of over 40k lessons
Structured curriculum
Lots of jam tracks
Private Instruction
Cons:
Lacks song tutorials
Options can be overwhelming for beginners
Premium features cost extra
Pricing and extra content subject to changes
TrueFire is another star-studded guitar lesson platform with the likes of Tommy Emmanuel, Robben Ford, Andy Timmons, and Steve Vai. TrueFire has been in the music education business since 1991, so it has tenure. Boasting over 40,000 videos, 20,000 jam tracks, 30,000 tabs, 900 lessons, and 200 instructors, it is certainly one of the most robust platforms on the web.
TrueFire covers material for all ranges, especially for intermediate to advanced players. Beginner material is still plentiful, however, and there is a good layout of courses and series that are structured into core classes and supplemental classes. Students can really personalize their experience here based on taste and goals. 
With all the options and customization available, it can be overwhelming to a beginning youngster so parents – be ready to come alongside your homeschooler to help them navigate the site and choose the path best suited for them.
There are also private lessons available in a couple of different formats: individual lessons or monthly subscriptions. Individual lessons are a la carte sessions that range in price from $30 – $40 typically. The monthly subscriptions also range in price, being anywhere between $80 and about $150. 
The subscriptions are said to include "unlimited" private lessons, but of course, there will be limitations based on the instructor's schedule I'm sure. The subscription also includes full access to that particular instructor's video library. With video messaging, file exchanging, skill assessment, and a discussion thread, there is plenty of interaction.
A downside of TrueFire is the pricing. There always seems to be some sort of promo and the pricing may be different with each promo event. At times, it has been $20/month and other times $30/month. The lifetime access may seem like a good deal, but to me, it doesn't make a ton of sense. You would basically need to be using the site for more than 10 years for it to be worth it.
Another issue with the pricing is the additional features like the "premium" jam tracks might make one feel like they are being nickel-and-dimed. The inconsistency of the all-access pricing also doesn't help morale if a customer paid $2499 for a lifetime pass and a current sale has it down below $2,000.
---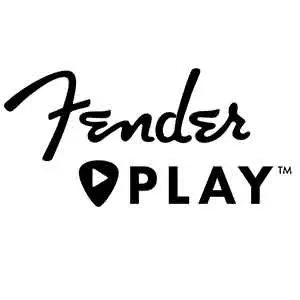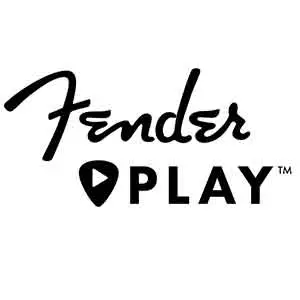 Cost: $9.99/month or $89.99/year
Pros:
Includes ukulele and bass
Excellent for beginners
Low cost
10% discount on Fender gear for 1 year
Cons:
Skimpy on content
Lacks community
Low ceiling, i.e., not much content for advanced players
Fender Play is the cheapest option on this list plus it comes with a 10% discount on all Fender gear for a whole year. For the homeschool parent on a budget, this is a great option. The layout of the site and videos are very polished and easy to work with. Students can choose their preferred style and choose a path based on their goals (if they have any).
Although their song library is not as impressive as JamPlay and GuitarTricks, there are still hundreds of songs to learn complete with tablature and sheet music.
Students can also use the Fender Tune and Fender Tone apps to accompany them. Fender Tune has the tools any student might need such as a tuner, a chord library, and a reference for scales. Fender Tone is a mobile amp controller for the Fender Mustang GT and the Rumble Stage/Studio models.
The biggest downside to this platform for homeschoolers is the lack of community. There are no forums, groups, live sessions, or one-on-one options. That's not surprising considering the low cost. If you are a musician-parent or you have a local instructor, this is a great addition to that repertoire if you are looking to save some money. 
---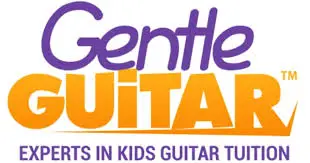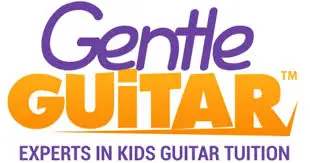 Cost: $25+/week
Pros:
Ideal for kids 5-12
Instructors all use the same method
Lesson plan books and other useful resources
Low cost
Cons:
Not the best for older kids (12+)
One-on-one only; no song or video library
Gentle Guitar is a teaching method for younger students. If you are wanting to start your 5 to 12-year old with guitar lessons, this site is worth looking into and trying a free trial lesson. This is a live, one-on-one Skype guitar lesson website only as opposed to the pre-recorded variety.
Instructors follow a particular method called the Gentle Guitar method which prides itself on specializing in music education for children. However, there is nothing on the website that explains exactly what the method is.
In looking around and reading a few reviews and checking out the literature on the site, it appears the heart of it is the interactive approach. Music math worksheets, coloring books, crossword puzzles, and tracing music notes and symbols seem to be where it's at. There is more to stimulate a young developing mind than just sitting in a chair for 30 minutes learning "Twinkle, Twinkle Little Star".
Lessons start at $25/week and there is a free introductory lesson for you to try and see if you like it. If you are looking for something that is truly age-appropriate, then this is really worth scheduling the trial lesson.
---
Teaching Them Yourself – Recommended Reading
Being a teacher myself who has taught hundreds of young children throughout the years, I have a few books that I have used over and over again. If you are interested in teaching guitar to your child on your own, good on you! You don't need much in the way of chops to learn some basics for yourself and stay a few steps ahead of your student.
A good teaching book will do most of the work for you. One that I used quite a bit was the Guitar Method 1 book from Warner Bros done by Aaron Stang. It's a simple book that teaches the basics of sight reading, tablature, and techniques. The focus is string-by-string and basic melody using well known song examples.
Another one is Hal Leonard's Guitar Method series. I ended up using this one more and more as I progressed in my teaching career. I found the later method books to be a little more engaging and helpful as students progressed. Method 1 for Hal Leonard and for the Warner Bros. books are virtually identical, so just flip a coin.
At some point, I recommend introducing your homeschooler to music theory. No need to dive deep with this if you don't want to, but it's important to at least get the basics down for a well-rounded musical education. I would recommend Alfred's theory book or the trusted Hal Leonard theory book specifically for guitar students.
Beyond that, I would recommend checking out your local homeschooling groups to see what they are using for books and lesson formats. If there's not a locally organized music education community, then I recommend YOU start one with your fellow homeschooling parents. If many of you can use all the same lesson formats and materials, your children will get that much more out of the experience if their neighbor friends are all doing the same thing.
If you don't have a strong homeschooling community where you live, don't fret (pun). That's where picking one of these sites with a big community will end up being your deciding factor. If you can't make your mind up between two sites, go with the one you feel has the better community engagement.
And finally, a soapbox moment. I believe homeschooling is the superior method of education today – at least in America. If you can then you should definitely homeschool. If logistically you just can't make it happen, that's okay. However, I highly recommend you musically homeschool your children or at the very least be actively engaged in the musical education your child receives.
Music education in children is incredibly beneficial, and I'm not just talking about the music appreciation class. An article in Time Magazine cited a Northwestern University study back in 2014 that showed that students who played an instrument had more improved neural processing than children who simply attended a music appreciation course.
And dismount soapbox…
So take advantage of the tools that are out there. No matter your kid's age, it's always a good time to start learning how to play guitar… or any instrument for that matter.